By atlantaairadmin / in Alpharetta, Atlanta, Cooling, Heating, HVAC, Kennesaw, Roswell, thermostat, Woodstock /
Atlanta, Georgia is known for its hot and humid summers, and its mild winters. As a result, heating, ventilation, and air conditioning (HVAC) systems are crucial to maintaining comfortable indoor temperatures and air quality year-round. Let's take a closer look at HVAC in Atlanta, Georgia.
Air Conditioning in Atlanta, Georgia
With temperatures frequently reaching over 90°F during the summer months, reliable air conditioning is essential in Atlanta. HVAC systems that are well-maintained and installed properly can help keep homes and businesses cool and comfortable. It is recommended to schedule annual AC maintenance before the summer months to ensure that the system is functioning efficiently and to avoid any costly breakdowns during peak usage.
Heating in Atlanta, Georgia
While winters in Atlanta are mild, temperatures can still drop below freezing. Therefore, it's important to have a functioning heating system in place. Most homes in the area have central heating systems that run on electricity or natural gas. It's recommended to have a professional HVAC technician inspect and service the heating system before the start of the winter season to avoid any potential problems.
Indoor Air Quality in Atlanta, Georgia
Indoor air quality is a major concern in Atlanta due to the high humidity levels and air pollution. An HVAC system can help regulate humidity levels and filter out pollutants and allergens, improving indoor air quality. Regular HVAC maintenance, including air filter replacement, is important in ensuring optimal indoor air quality.
In conclusion, HVAC systems are essential in Atlanta, Georgia for maintaining comfortable indoor temperatures and air quality year-round. Annual maintenance and inspections by HVAC professionals can help ensure that these systems operate efficiently and effectively.
Related
---
Contact AAA
We will reply as soon as possible. For emergencies please call 678-215-6789.
"Excellent service! Great prices!! We will use them for all our HVAC needs."
Laura Robison Steiner
-
April 29, 2017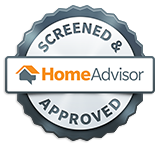 Translate Page via Google