By atlantaairadmin / in Alpharetta, Atlanta, Atlanta Air Authority, Commercial, Cooling, Facebook, Georgia, Heating, HVAC, Johns Creek.Buckhead, Kennesaw, Maintenance, Marietta, Residential, Roswell, Savings, Shares, thermostat, Woodstock /
Cobb EMC Customers, it's Tune Up Season. Don't forget to take advantage of their Rebate Vouchers to get $50 off your spring cooling tune up. We are proud to partner with Cobb EMC as an approved contractor. Get your appointments scheduled, limited time offer, see Cobb EMC website for details.

Cobb EMC's HVAC Tuneup rebate program encourages members to schedule annual preseason checkups with a qualified contractor to check that HVAC systems are operating efficiently. A yearly tuneup is one of several steps that members can take to increase the efficiency of their heating and cooling syste…
(Feed generated with FetchRSS)
Powered by WPeMatico
Related
---
Contact AAA
We will reply as soon as possible. For emergencies please call 678-215-6789.
"Excellent service! Great prices!! We will use them for all our HVAC needs."
Laura Robison Steiner
-
April 29, 2017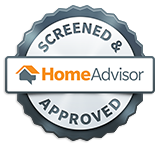 Translate Page via Google