By atlantaairadmin / in Alpharetta, Atlanta, Atlanta Air Authority, Commercial, Cooling, Facebook, Georgia, Heating, HVAC, Johns Creek.Buckhead, Kennesaw, Maintenance, Marietta, Residential, Roswell, Savings, Shares, thermostat, Woodstock /

Do you have Crawl Space problems? Call Georgia's #1 choice for Crawl Space Waterproofing & Encapsulation today for a free estimate. An unsealed crawl space can lead to many issues that can be unhealthy for your family and your home.
Let us show you how we can make your home healthy again. We have multiple 100% financing options available.
770-906-6433
(Feed generated with FetchRSS)
Powered by WPeMatico
Related
---
Contact AAA
We will reply as soon as possible. For emergencies please call 678-215-6789.
"Excellent service! Great prices!! We will use them for all our HVAC needs."
Laura Robison Steiner
-
April 29, 2017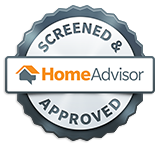 Translate Page via Google