By atlantaairadmin / in Alpharetta, Atlanta, Atlanta Air Authority, Commercial, Cooling, Facebook, Georgia, Heating, HVAC, Johns Creek.Buckhead, Kennesaw, Maintenance, Marietta, Residential, Roswell, Savings, Shares, thermostat, Woodstock /
Great review from E. Patterson. Awesome job guys!:
Cody, Brad, Jacob, and Chris (#17516695) exceeded my expectations in every regard. The quality of the job – despite the rain and mud in abundance – was impeccable. They made me aware of everything I could expect in advance, followed through on the process, and were constantly checking in with me to make sure I knew what was happening/comfortable with the updates (smart thermostats/sensors/additional ducting). I have used AAA in the past (previous home) and can say without question I will continue to use them in the future because they made the entire process simple, efficient, and painless. Their commitment to excellence was evident throughout and we couldn't be more pleased with the job. Awesome work and a great experience all around.
(Feed generated with FetchRSS)
Powered by WPeMatico
Related
---
Contact AAA
We will reply as soon as possible. For emergencies please call 678-215-6789.
"Excellent service! Great prices!! We will use them for all our HVAC needs."
Laura Robison Steiner
-
April 29, 2017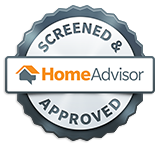 Translate Page via Google