By atlantaairadmin / in Alpharetta, Atlanta, Atlanta Air Authority, Commercial, Cooling, Facebook, Georgia, Heating, HVAC, Johns Creek.Buckhead, Kennesaw, Maintenance, Marietta, Residential, Roswell, Savings, Shares, thermostat, Woodstock /
We can relate to loving what hot air can do! So for your next tailgate, try one of these awesome air fryer recipes from @AllRecipes during your next game day gathering.

Wondering what to cook in an air fryer? Find easy recipes for air fried chicken, shrimp, fries and so much more!
(Feed generated with FetchRSS)
Powered by WPeMatico
Related
---
Contact AAA
We will reply as soon as possible. For emergencies please call 678-215-6789.
"Excellent service! Great prices!! We will use them for all our HVAC needs."
Laura Robison Steiner
-
April 29, 2017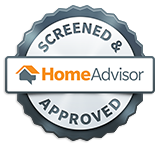 Translate Page via Google