By atlantaairadmin / in Alpharetta, Atlanta, Atlanta Air Authority, Commercial, Cooling, Facebook, Georgia, Heating, HVAC, Johns Creek.Buckhead, Kennesaw, Maintenance, Marietta, Residential, Roswell, Savings, Shares, thermostat, Woodstock /
The best thing you can do to continue protecting your property and your HVAC investments is to have a technician come to your home before and after any type of natural disaster occurs. See more tips here to protect your home's HVAC systems and to learn about Rheem's Disaster Relief Program https://www.rheem.com/air-conditioning/articles/4-ways-to-protect-your-homes-hvac-systems-against-natural-disasters/.

When this happens, it's usually because the owner only shared it with a small group of people, changed who can see it or it's been deleted.
(Feed generated with FetchRSS)
Powered by WPeMatico
Related
---
Contact AAA
We will reply as soon as possible. For emergencies please call 678-215-6789.
"Excellent service! Great prices!! We will use them for all our HVAC needs."
Laura Robison Steiner
-
April 29, 2017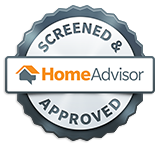 Translate Page via Google