By atlantaairadmin / in Alpharetta, Atlanta, Atlanta Air Authority, Commercial, Cooling, Facebook, Georgia, Heating, HVAC, Johns Creek.Buckhead, Kennesaw, Maintenance, Marietta, Residential, Roswell, Savings, Shares, thermostat, Woodstock /
With kids returning to in-class instruction, your home's thermostats can get back into a better routine too! With EcoNet X control the temperature before, during and after school from anywhere using your mobile device. We've done our homework on this system, give us a call to see how it benefits you and your savings!
(Feed generated with FetchRSS)
Powered by WPeMatico
Related
---
Contact AAA
We will reply as soon as possible. For emergencies please call 678-215-6789.
"Excellent service! Great prices!! We will use them for all our HVAC needs."
Laura Robison Steiner
-
April 29, 2017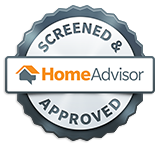 Translate Page via Google