By atlantaairadmin / in Alpharetta, Atlanta, Atlanta Air Authority, Commercial, Cooling, Facebook, Georgia, Heating, HVAC, Johns Creek.Buckhead, Kennesaw, Maintenance, Marietta, Residential, Roswell, Savings, Shares, thermostat, Woodstock /

MILITARY BANNER PROGRAM
The City of Woodstock and American Legion Post 316 are currently accepting applications for Woodstock's Military Banner Program.
The Military Banner Program salutes our brave men and women who are currently serving and those who have served in our military by displaying a light pole banner in their honor to be exhibited in Woodstock in celebration of Memorial Day and Veterans Day for years to come.
We are currently accepting applications for this year's Memorial Day. The deadline for orders is May 1st. The banners will be on display 1 week before Memorial Day and taken down 1 week after Memorial Day. Banners will be placed out again for Veterans Day.
If you would like to honor someone you care about who has served in our military, please visit our website at www.woodstockga.gov for the application and submission process.
(Feed generated with FetchRSS)
Powered by WPeMatico
Related
---
Contact AAA
We will reply as soon as possible. For emergencies please call 678-215-6789.
"Excellent service! Great prices!! We will use them for all our HVAC needs."
Laura Robison Steiner
-
April 29, 2017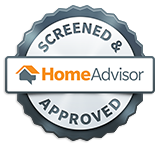 Translate Page via Google